Mobile
Broom handles painted matt black and suspended by string in a frame. the back ground is painted hardboard. I balanced each handle on a figure to find the centre of gravity before tying the string to the handle. Inaccuracies in my tying of the string leads to the handles sloping slightly.
The sacrificing of a degree of control is a feature of my approach to art
The strings are then tied to a grid above a frame. They can revolve until they hit another handle. The movement of the handles and the position of the viewer lead to many different patterns in 3D and here in 2D.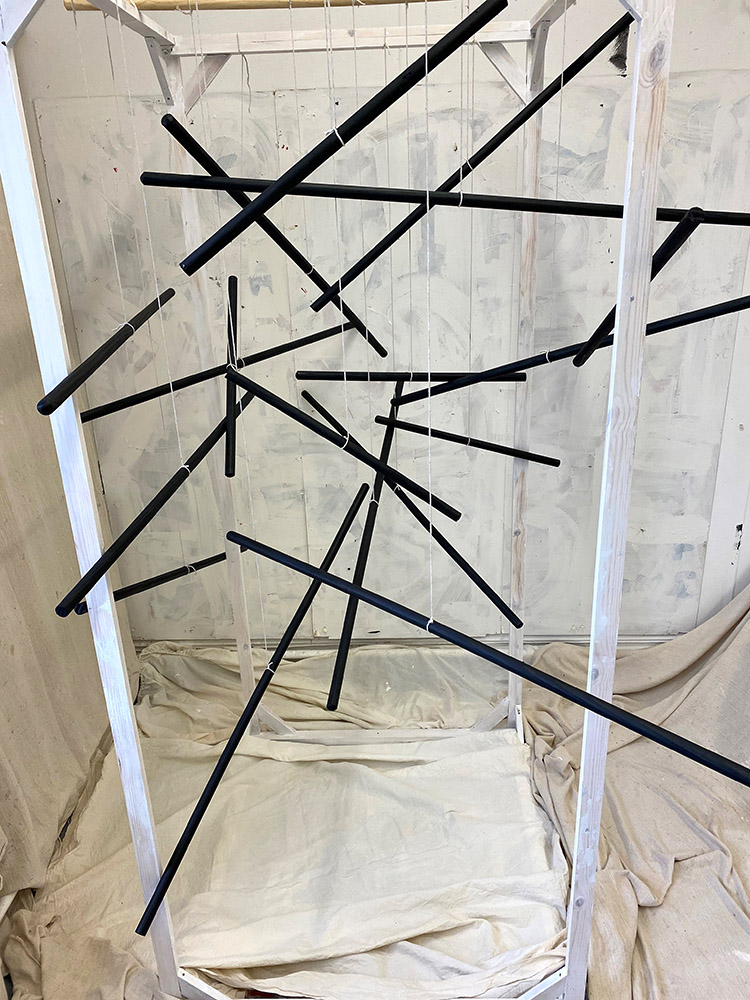 Mobile showing the frame
A lot of my work is "unfinished" in that I don't have the space to keep it all so I photograph it and the photograph becomes the work.